Quick Guides for Your SIM Card
Download step-by-step setup quick guides to using your SIM cards or eSIM.
Find my quick guide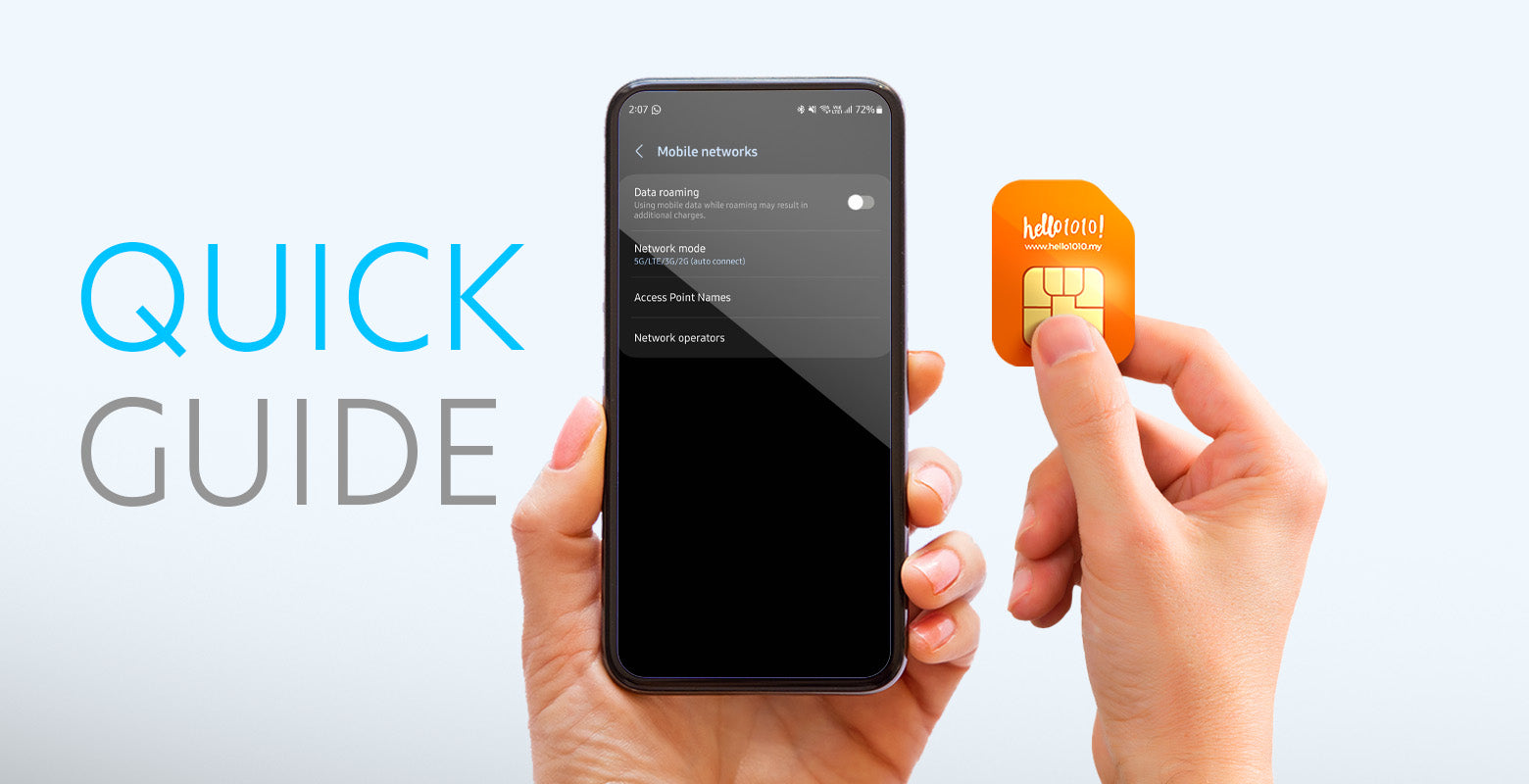 Need Help?
For enquiries and technical support, there are several ways to reach us.
Call us at 0136881010 for enquiries. Mon-Fri, 9am to 4pm.
Email us at support@hello1010.my for any enquiries
Self-Collection Address
J-2-10, Jalan PJU 1A/20B, Dataran Ara Damansara, 47301 Petaling Jaya, Selangor
WhatsApp only: 60133991010
Call us at: 0136881010
Sign up and Earn HelloPoints
With HelloPoints, you can redeem vouchers or offset your future purchases. There are also special redemption products exclusively for members. Also get Birthday and Referral rewards too. See you at the club!
Join Hello1010 club